Hotel Info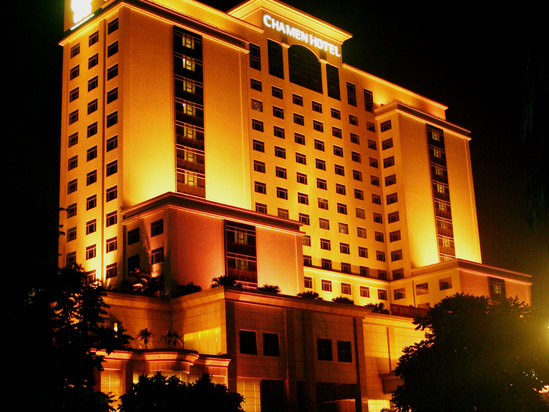 Chamen Hotel Dongguan
is located on Jufu Road, Qingxi Town, only 15 minutes from Zhangmutou Railway Station, 30 minutes from Shenzhen, and 50 minutes from Dongguan, with convenient transportation.
Chamen Hotel Dongguan
is a business-oriented business hotel with a focus on leisure and entertainment. The hotel has a variety of rooms to choose from, with complete facilities and services including broadband Internet access.
Chamen Hotel Dongguan
offers Chinese, Western, and Japanese dining, as well as a banquet hall that can accommodate 600 people. It is an ideal place for banquets and conferences. The hotel is also equipped with luxuriously decorated KTV private rooms, a unique sauna and footbath center, and a unique outdoor swimming pool, integrating life and enjoyment to give you a VIP-like experience.