Hotel Info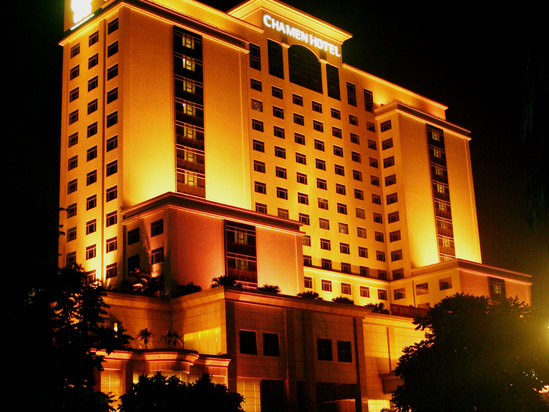 Qingxi Changming Hotel Dongguan
is located in Jufu Road, Qingxi Town, Dongguan City (near Qingxi TV station, Qingxi Tianhe department store). There are Qingxi TV station, business center, Tianhe department store, beautiful Qingxi lake, Qingxi Forest Park, Qingxi Central Park, Qingxi Cultural Square, etc. near the hotel, with convenient transportation.
Hotel rooms are located on the 6th to 16th floor, high-end atmosphere, comfortable bed, soft mattress, room area between 39-88 square meters, large area, high floor, open vision, quiet, a variety of room types to meet your different occupancy needs. The hotel will provide you with wireless WiFi service for free. The hotel has complete leisure, catering, entertainment, conference and other supporting facilities. All guests with room cards can enjoy swimming and fitness for free, so that you can enjoy business convenience and noble experience in your spare time.
The hotel has dongfangge Chinese restaurant and Yuyuan western restaurant, providing all kinds of delicacies for guests every day during the business period. There are also open-air and underground parking lots in the hotel. All guests who consume in the hotel can enjoy free parking.
Breakfast price
: CNY60($8.4) / person
Breakfast type
: Set meal (Chinese)